The Esri User Conference (UC) is an annual event held in July bringing together members of the Esri User community from across the globe. This is a great opportunity to stay up to date on new technology, learn what's next, and discover best practices. There will be a mixture of live sessions as well as pre-recorded on demand sessions for you to choose from.
Registration
With this year's UC being completely virtual, Esri has designed the event to give users and students an interactive experience with Esri and the wider user community. For information on registration, visit the UC registration page. This year there are three registration options:
All Access: If you are current on your maintenance plan or subscription (including personal use licenses, distributors, and partners) then you will get full access to the UC for free this year.
Student Access: If you are a current student or 2020 graduate, you will get access to all the conference sessions including the plenary, technical workshops, and special interest presentations for free. The only thing excluded is access to the Expo and Esri showcase, as they require you to be an Esri Customer.
Plenary Session Access Only: Like in past years, the plenary session will be free to attend. The Plenary is a must-see and we recommend signing up if you are not attending under the other registration categories.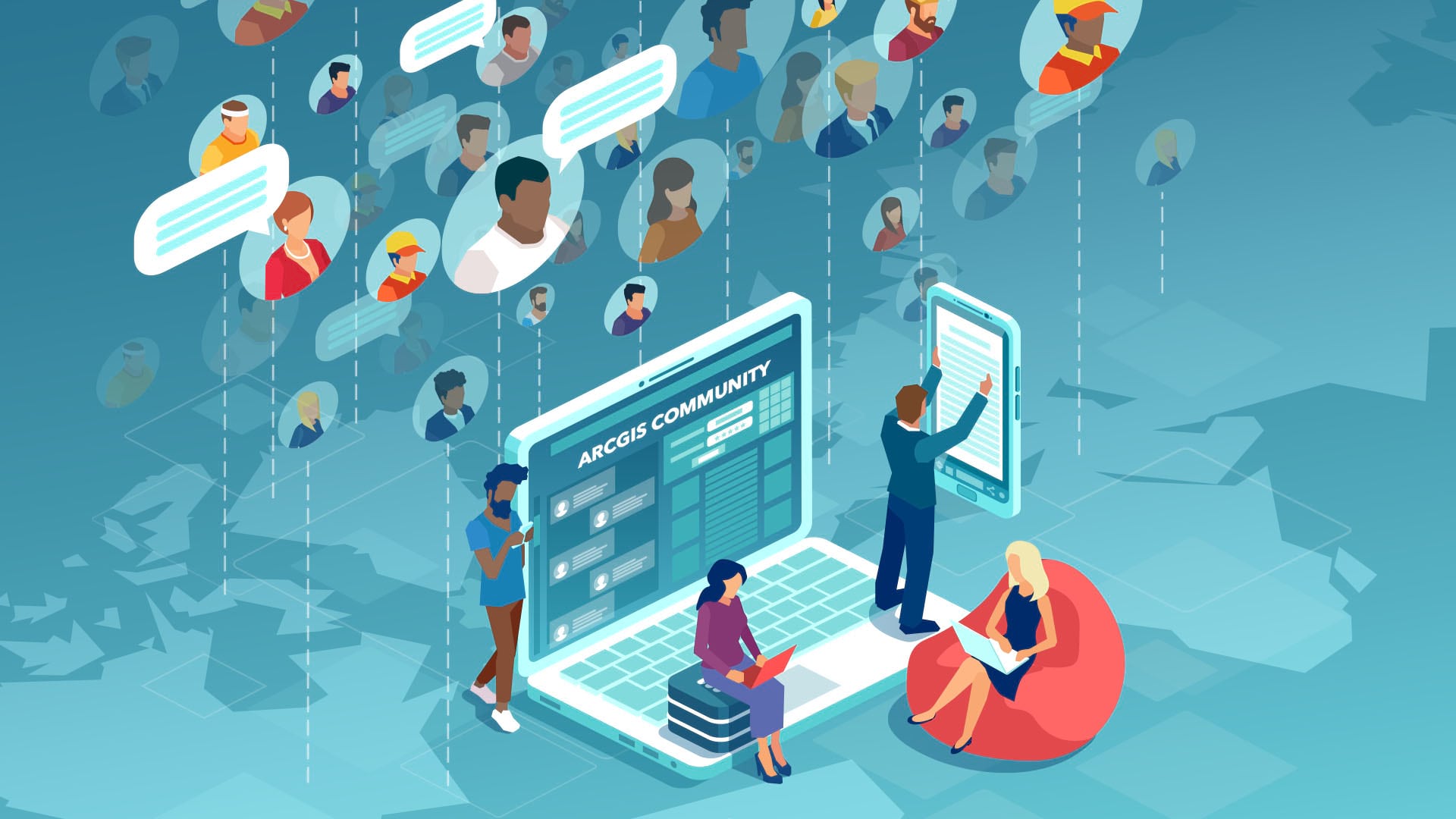 The Plenary
The UC Plenary is typically the session that kicks off the conference. Jack Dangermond and Esri team members will walk through the latest and greatest of Esri technology, showcase case studies, and give insight on what's next. This year's User Conference will include plenary sessions spread out into three sections, each with a different focus.
Part 3 of the Plenary sessions, Making Geographic Knowledge Pervasive, will feature special guests Dr. Vicki Phillips and Jeffery Sachs. From the session description:
Dr. Vicki Phillips, Executive Vice President and Chief Education Officer for the National Geographic Society, will join Jack Dangermond to discuss the many ways geography and spatial thinking play a vital role in multidisciplinary education. Learn how Esri and the National Geographic Society are partnering to develop spatial solution seekers.
Jeffrey Sachs, a world-renowned economist, professor, and author, will share his vision on how the monitoring and analysis of data will help us achieve the global Sustainable Development Goals. He will challenge us to engage deeper with information to interconnect society for a more sustainable future.
Recommended Live Sessions
With dozens of live sessions happening over three days (and hundreds more on demand), it can be easy to miss a session you want to see. Reviewing the schedule and planning ahead will help you get to all the sessions you want. Here are some sessions we recommend adding to your schedule.
Road Ahead
Want to see future features for ArcGIS Pro or ArcGIS Enterprise? These sessions provide insight into release plans for various products and demos on some new capabilities.
Q&A with the Product Team
These sessions are a chance to meet the product Development Team Managers and ask them your burning questions about their product.
ArcGIS Pro
ArcGIS Enterprise
ArcGIS Online
Miscellaneous
Not to Miss Opportunities
Stop by Virtual Booth 162
Come visit us at virtual booth 162 to see the team and discuss solutions for your organization!
The GEO Jobe team is looking forward to talking with you about our new application, Backup My Org. This application will help your organization clone and manage identities, create backups, and restore content. Additionally, we'll be there to answer all your questions about Admin Tools for ArcGIS and Clean My Org, applications that help your ArcGIS Enterprise or ArcGIS Online administrators with daily workflows, as well as time management.
Additionally, come by and see GEO Jobe to discuss our custom software development and GIS services. Need something specific built for your ArcGIS Online or ArcGIS Enterprise, but don't have the resources to develop it or need your ArcGIS Enterprise hosted in the cloud? GEO Jobe has you covered!
Want to set-up a meeting with our team to discuss solutions for your organization? Contact us at connect@geo-jobe.com or call 1-844-GEO-JOBE to discuss how we can help!